Ten Things to Consider When Pursuing a Ph.D. or Ed.D.
Our association is a community of family engagement experts, but did you know that we're also a community of family engagement scholars? Many of our members have recently completed their Ph.D. or Ed.D. or are in the process of their doctoral work. Perhaps you're deciding whether or not to "go back to school." The following is a Top Ten Tips list to consider when deciding or preparing to pursue a doctorate.
1. WHAT'S YOUR WHY? – First things first, answer the question: "Who/what is this for?" Are you doing this for yourself? Is it necessary to advance your career? Is it something you've always wanted? There are no wrong answers, but it is good to be clear about your intentions. 
2. DO YOUR HOMEWORK – Pick the program that meets your personal and professional goals and interests. It has to work for you. From academic rigor and requirements, to faculty backgrounds and experiences, to time to degree completion, programs come in different shapes and sizes. Whatever you decide, make sure you will have an awesome adviser. Several contributors recommend choosing a cohort model if possible, so you have built in support. 
3. SPEAKING OF SUPPORT – 
Find a friend - Before you even begin, find someone or you can lean on who knows exactly what you're experiencing. Perhaps it's colleague who also completed their doctorate while working? You could also choose to connect with someone else in your cohort, or an AHEPPP member in a different program. If you are a full-time professional with a family find someone else who shares these experiences. They know the variety of challenges you are facing and you can encourage each other along the way. 
Structured Support Systems - You can take advantage of your institution's student support systems. They are for staff who are students, too!


Family Communication – Take a page out of your own book and communicate with your family! Make sure your family and friends understand what you are doing, the time commitment involved, and how often you'd like/need them to check in with you. Need some resources on family adjustment to college?... We might know some people who can help (wink!)
4. SET REALISTIC EXPECTATIONS – You need to think about your life as a pie. If you go back to school, what piece can you remove or take away for a bit, so you have time for all the work of a doctoral program. Focus on the experience and the scholarship, rather than on perfect grades. As they say: "Bs get degrees." A grade is not an indication of the work you are capable of doing.  
5. CREATE A ROUTINE – Once you've decided, find a routine for your class work that works for you. Keep your commitment to yourself and let others know what you are doing for some accountability. 
6. BUT PACE YOURSELF – It is a marathon, not a sprint. You are making a commitment for the next 3 to 6 (or more) years of your life. Be prepared for the long haul. If you need to give yourself a break, do it! You don't need to be working all the time and you deserve something that is fun and mindless, even if it is reality TV.
7. MAKE LISTS – Print lists of what you have to do for your program and post them where you work. These lists provide a visual reminder to take things in bite sized pieces. Plus, it feels great to cross through line-items as you complete them! List recommendations include: 
number of payments left to pay off the degree
number of months left in the program
list of all assignments for that semester with their due dates
list of degree requirements (IRB submission, oral defense, etc.) 
8. DECIDE EARLY – Figure out your dissertation topic before or very early on so that everything you work on in your program can be used in your dissertation. The sooner you can catalog possible sources the better off you will be when it is time to write your dissertation. 
9. BE KIND TO YOURSELF – Be kind to yourself, always. You are your own worst critic. Know that you will face Imposter Syndrome at some point in your program. Tell it, "NO. I've got this!" You have what it takes. Period. You have what it takes.
10. USE THE AHEPPP NETWORK – If you are writing about parent and family programs, use the AHEPPP network!  You can use this community to find a university to conduct research, to send out surveys to parents, affirm your methodology and read your research. Many authors of parent and family research are AHEPPP folks. Don't hesitate to reach out to presenters and authors about their work!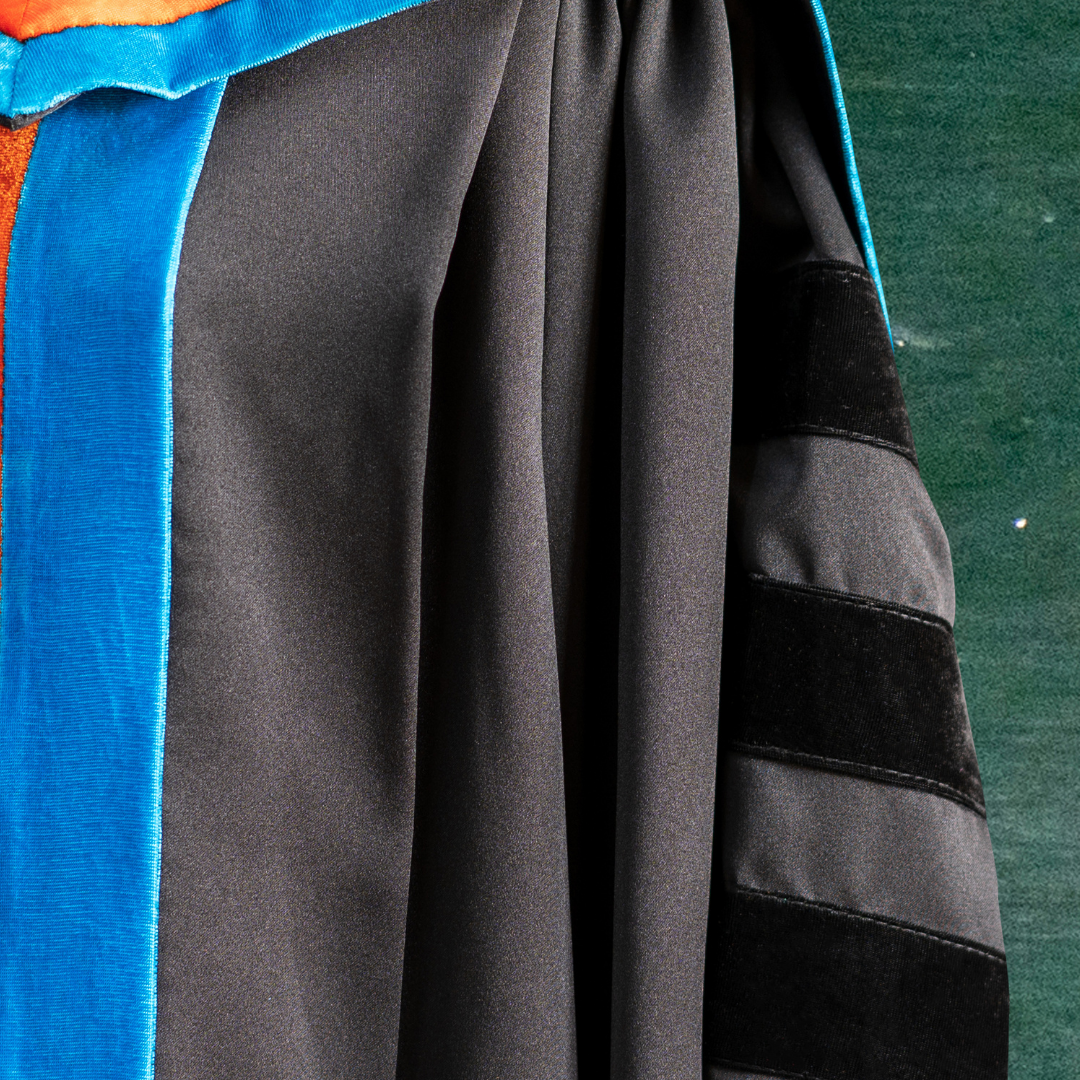 Many thanks to the following AHEPPP members for their contributions to this list!
Lindsey Bray, University of Memphis
Dr. Lady Cox, Auburn University
Dr. Christine Self, Texas Tech University
Brian Watkins, University of Maryland
Laci Weeden, Georgia Tech
If you'd like to continue this conversation, check out the roundtable style educational session, Thinking about or Working on your Doctorate!? How will it impact your career, life and everything in between from the 2020 Family Engagement in Higher Education National VIRTUAL conference.
Share this post: