Get to know Kim Sterritt! Kim is the Director of Parent & Family Programs at The University of Alabama and a long-time AHEPPP member and volunteer!
How did you become involved with AHEPPP or feel free to share any past AHEPPP volunteer roles.
My first AHEPPP role was on the Conference Planning Committee. I got so much out of each AHEPPP conference that I attended that I wanted to contribute to providing that experience for others.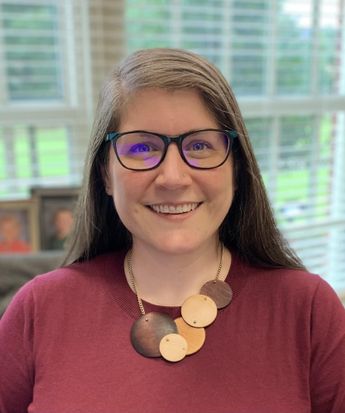 Tell us how you first started working in the field of parent relations.
I started in Family Engagement with a program seeking a full revamp. It was both exciting and overwhelming. The biggest challenge was knowing what to do first and figuring out how to expand in a way that could be sustainable given fiscal and human resource limitations.

What has surprised you most about working with parents and family members?
Families get a bad rap as being squeaky wheels but they can pour out gratitude just as much if not more.

What changes do you think we will see in the field of parent/family relations in the next 5 years?
I think we will continue to see the same trends in family needs but will continuously be layering on new issues/concerns that we will need to address in innovative ways.

When you're not working with parents and families, how do you like to spend your time?
My personal time is filled with spending time my own family, my 10 and 7 year old boys and my partner who also works in Higher Education.

If you had to eat only one meal for the rest of your life, what would it be?
Traditional U.S. Thanksgiving Meal - Turkey and all the casseroles/sides!

Who inspires you? Why?
People who have BIG, outlandish dreams and make them become their reality
You can connect with Kim and other fellow members in the AHEPPP Online Community!
Share this post: