Picture This: Family Weekend with a Twist
What is the most important aspect of Family Weekend at my college?  It is not the events we plan, the modality, the swag (although some of our swag is pretty sweet), or the food we serve -- it is the connections we are forging.  
The fall of 2020 was unlike any other. Faced with a Family Weekend that would not include inviting parents and families to campus, we looked for new ways to engage our constituents. We did offer the typical welcome events, meetups, faculty class showcases, and resource-sharing. As we have a large visual media arts program, we also had a student-produced film competition festival and invited families to screen the films and participate in voting. A live talk-back was offered with the student film directors and the "People's Choice" award was made. But we were missing the connection piece of the puzzle. We collaborated with an AHEPPP partner, Student Playbook, to try to bridge the connection gap.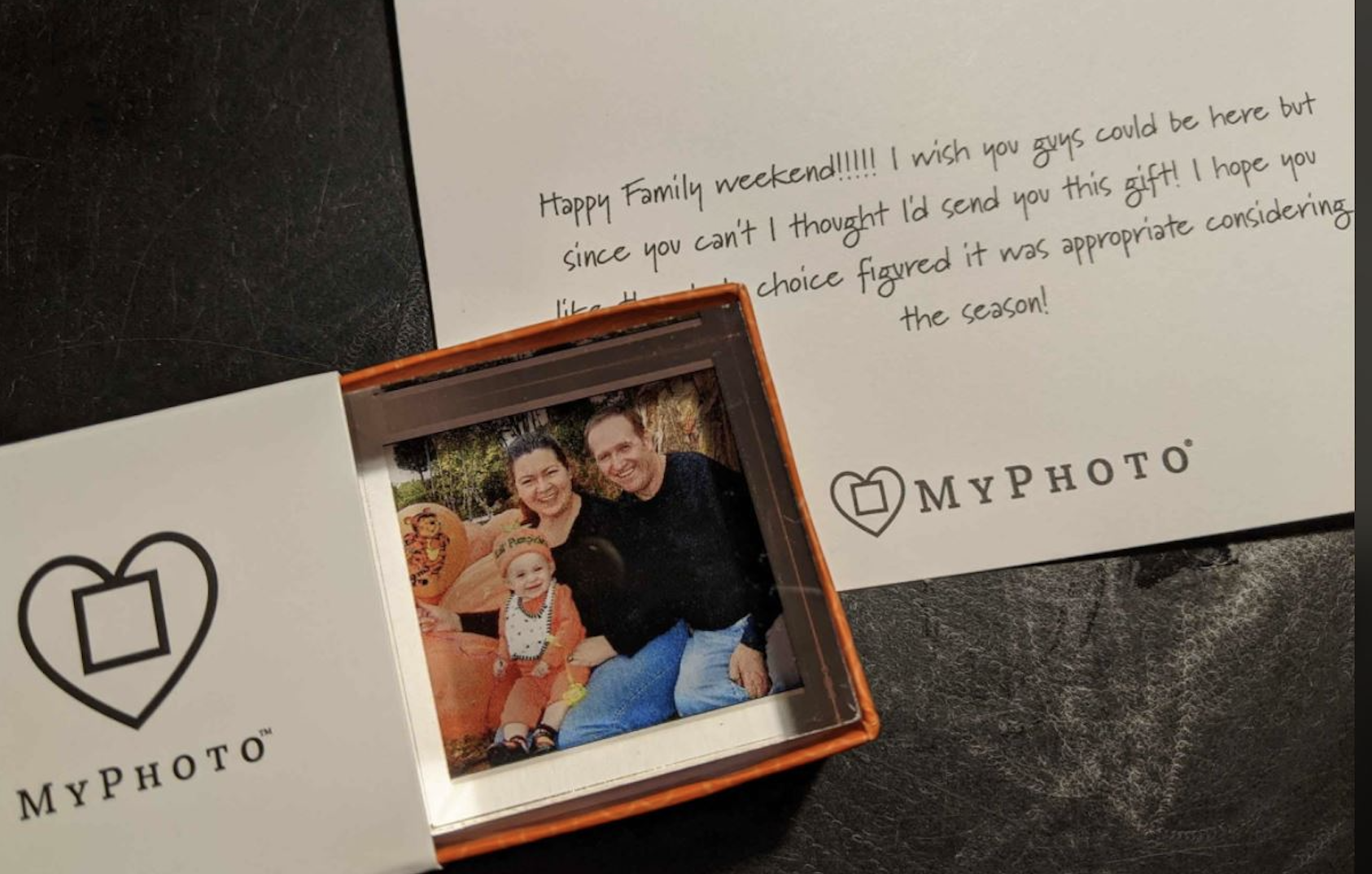 We came up with two-way surprises! The families were invited to record "tributes" to their students, and students were invited to send small photo cubes of themselves. The student piece worked better than we thought it would. The photo cubes turned out to be an easy and wonderful way for students to connect with their families!
Both products were well received, outside of the mail/shipping issues. We also found that families did not understand that Emerson College was not collecting the videos and distributing them. Rather, families were in control of the distribution of the videos. If we did something similar in the future, we'd make sure that piece was very clear in the instructions.   
The heartfelt messages sent both ways, from students to families and from families to students, were delightful to see. These programs and gifts could easily be incorporated into graduation or move in activities as well!

Maureen Hurley is the Director, Student Transitions and Family Programs at Emerson College and a member of the AHEPPP Board of Directors.
Share this post: