AHEPPP Tee Shirts Create Conference Scholarships
Now you can both promote and support your professional family... and look great doing it!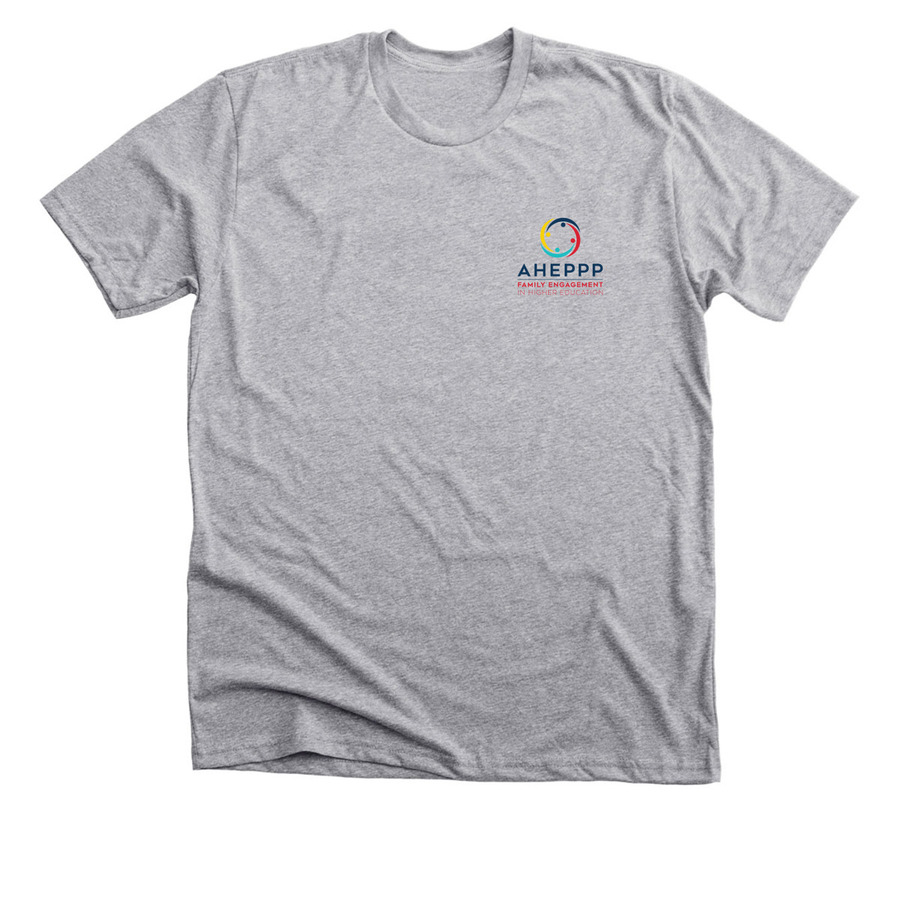 In preparation for the 2021 Family Engagement in Higher Education National VIRTUAL Conference, I'm excited to share with you a great opportunity to help your colleagues. Through the purchase of an AHEPPP tee-shirt or tote you can contribute to conference scholarships for association members who may be experiencing financial hardship in their office. The profit from each sale will be used only for conference scholarships, but minimums do apply. We've set a goal of offering at least 5 scholarships this year. Click here to purchase by September 10.

Share this post: